£

19.99
Classic T-Shirt (white)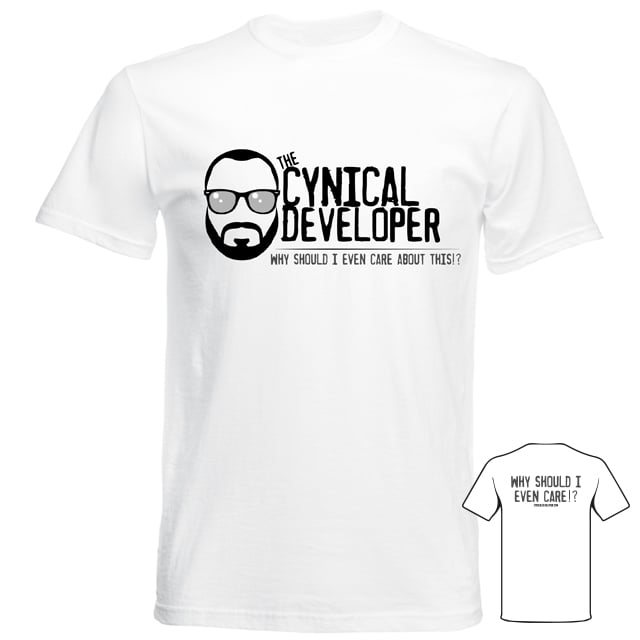 A classic crew neck t-shirt you can wear while coding, complaining, hacking and during general internet awesomeness. A quality short sleeve t-shirt available in White, Cynical Blue, and Black.
Our t-shirts are suitable for long hours and high levels of caffeine, making them THE shirt to be seen in during any major crisis and when that sprint dead line is looming.
Front: Cynical Developer Logo
Back: Why Should I Even Care!?
Chest Size Conversions
Smalll - 36-38inches - 91-96cm
Medium - 38-40inches - 96-101cm
Large - 40-42inches - 101-106cm
X-Large - 42-44inches - 106-111cm
XX-Large - 44-48inches - 111-116cm